A Few Considerations About Custom Acrylic Candy Box
Choose a good candy box, in the first 1 second time, so that customers find your product, then have the opportunity to allow salespeople and customers to reach a deal. Acrylic candy box generally use high quality acrylic sheet and customize according to product style.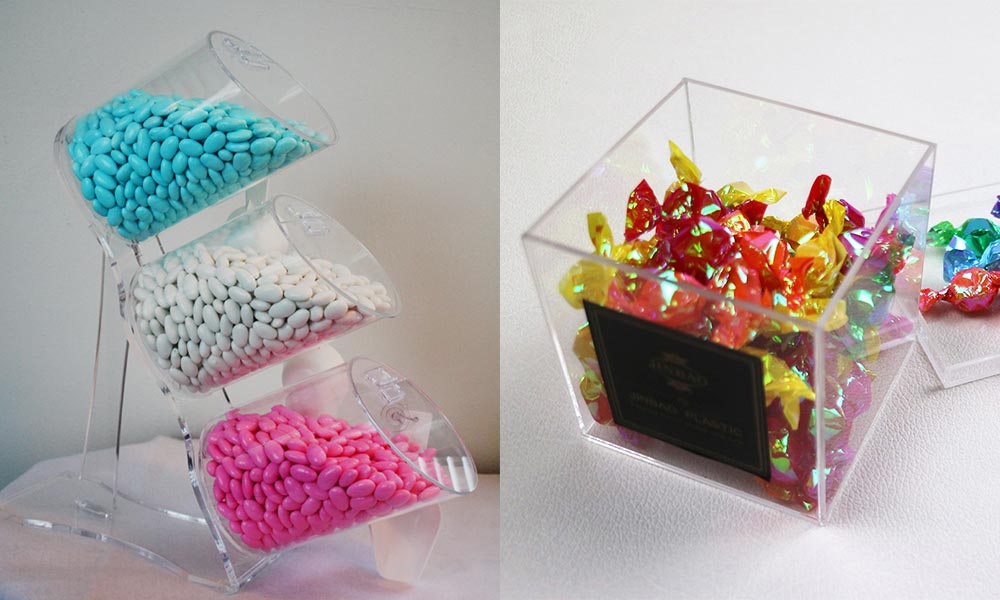 Of course, when producing all kinds of professional acrylic candy boxes,we will be based on customer requirements, tailored, from the material,color,size,design drawings,make a sample to the completion of acceptance, to provide you one-stop service.

Acrylic candy box do the following points, will be able to very good food information to convey to consumers.

1, acrylic candy box need to contrast the safety of candy or food.

2, acrylic candy box need to has a certain height, can show food in all directions, both beautiful and durable.

3, the display space of the acrylic candy box must be clear enough,so that food display placed in order, so that customers choose at a glance.

4.the meterial of making acrylic candy boxes must be environmentally friendly to ensure food safety.